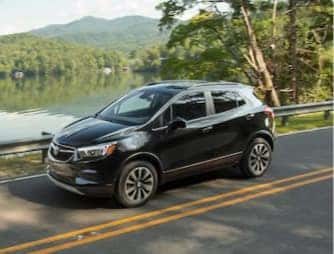 Trust our lease return experts to help make the process quick, easy and hassle-free. They have the experience and knowledge to answer any questions you may have and will gladly walk you through your end-of-lease options. Our Monroeville Buick-GMC facility is the perfect place to return your vehicle, and — if you are looking — find a new one.
What are my end-of-lease options?
Your Buick-GMC end-of-lease options include:
1.

Turn-In: Bring your vehicle to our dealership
and trade it in for a newer model or simply terminate your lease.
2.

Purchase: If you want to keep your vehicle, we will help
you purchase the model you leased so that you can continue driving it.
3.
Extension: You may be able to extend your current lease.
Upgrade to
a new
Buick-GMC
If you're ready for your next lease, we've got some pretty spectacular offers waiting for you.
Current Lease Specials